I created this adorable Thanksgiving card with my scanned drawing of an acorn.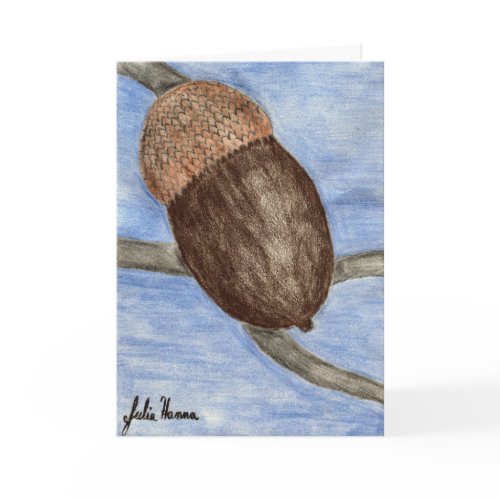 Happy Thanksgiving Acorn Card
by
Bearie23
Above is the card I have for sale over on Zazzle, which features my original acorn colored pencil drawing. This acorn drawing was inspired by a photograph I took of a little acorn from the San Bernardino Mountains.
This acorn inspired my drawing.
Above is my colored pencil drawing, which is based on my acorn photograph.
The YouTube video starring my colored pencil acorn sketch.