Here is a video I created to show what my cross stitched gingerbread boy magnet looks like on the fridge. It is hanging up a print out I made of my Snoopy cat drawing. I created the cross stitched gingerbread magnet with plastic canvas mesh and yarn.
"Gingerbread Cross Stitch Magnet" Posters by Bearie23 | RedBubble: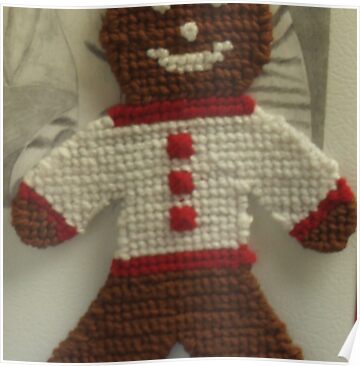 Above is a picture of my completed gingerbread boy magnet.